For my 6cm transverter i bought a 10W DL2AM PA years ago. Because it needs about 1W drive i combine it with the WLAN PA from here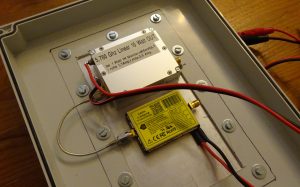 The complete chain now has about 39dB gain and a P1dB of about 40dBm. So its working fine.

The current consumption for the both PA separately (orange driver current in mA, blue PA current in A).